Posted by Brianna Robbins on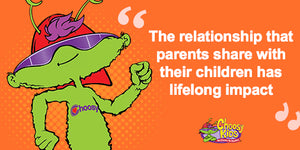 When I, Dr. Linda Carson, was in college I had a professor of early childhood who lectured that "children grow predictably, but their development depends." In other words, growth (or maturation) will unfold inevitably, but development depends on life experiences. This is a very powerful statement worth reflecting on by adults. Healthy child development depends on the living and learning environments that are created and nurtured by grownups. It is awe-inspiring to be reminded that child development actually depends on the many decisions made on behalf of children by parents, grandparents, teachers, or other significant adults in the life of...
Posted by Christine Cox on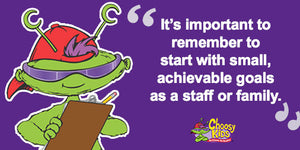 Take a moment to digest the first part of the title of this post: Start Small, Start with Success. This could be relevant for almost anything in life. If you take the time to start small, learn all of the information you can and then build upon that, then you are likely setting yourself up for success. Let's talk about how this relates specifically to educators, family, and children. Have you ever heard of IMIL? If not, let's start small by first researching what this is. I Am Moving, I Am Learning IMIL is a proactive approach to childhood obesity...