Posted by Christine Cox on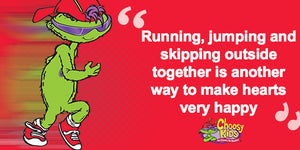 In order to have a very happy heart, we need to teach children that it takes more than being active. We know that at least 60 minutes of exercise every day is important to stay healthy. And that 60 minutes is for all ages, from 1 to 100! But how do you teach young  children that physical activity is healthy for their hearts? And how do you make exercise fun and not a chore at such a young age so that heart health continues every day until they are 100 years old?
Posted by Brianna Robbins on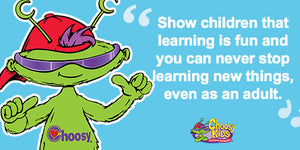 Have you ever heard of 'monkey see, monkey do'? While you may not have monkeys in your house, you might have some children watching and hearing everything you do and say. Children tend to mimic their role models in many different ways so it is essential that we as adults, and role models, display behaviors that we wish to see in our children. Watch What You Eat Even the youngest of children know that a cookie tastes better than whatever is for dinner. But as role models, it is vital that we eat healthy alongside our children. It isn't fair...