Posted by Brianna Robbins on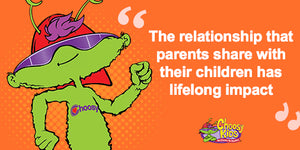 When I, Dr. Linda Carson, was in college I had a professor of early childhood who lectured that "children grow predictably, but their development depends." In other words, growth (or maturation) will unfold inevitably, but development depends on life experiences. This is a very powerful statement worth reflecting on by adults. Healthy child development depends on the living and learning environments that are created and nurtured by grownups. It is awe-inspiring to be reminded that child development actually depends on the many decisions made on behalf of children by parents, grandparents, teachers, or other significant adults in the life of...
Posted by Christine Cox on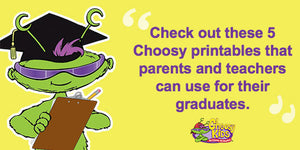 By: Christine Cox, The Choosy Mommy Growing up, I didn't even go to pre-school. It wasn't something every child did. But in today's society, a lot more children are going to pre-school and will soon be celebrating with graduations. My daughter will be moving on to kindergarten next year so this first graduation milestone is a big deal. My mom had a good laugh when I told her everything we were planning forher pre-school graduation ceremony and party at school. It is a lot! These are memorial moments for parents. I have heard that parents just melt away in a puddle...